So its a nice day at Smithfield Meat Market in East London, then you come across Wesker & Sons (wholesale meats) ltd. This is what you see: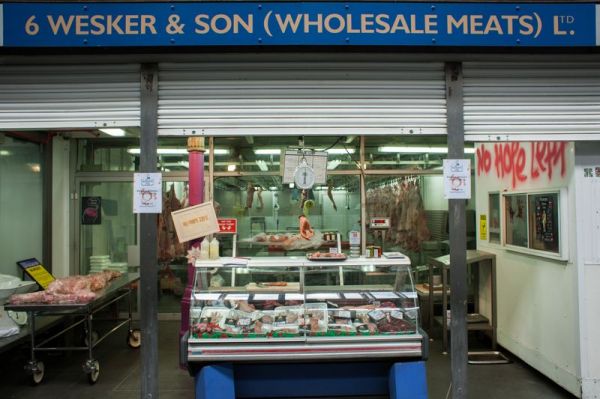 All looks normal doesn't it? Well the spray paint of 'NO HOPE LEFT' could mean anything … hold on …. what's that hanging from the scales in the centre of the picture? Is it….
Yes, not only is that a human hand hanging up but the trolley to the left has a body on it, take a look through the glass at the back and you can see limbs hanging from the meat hooks, look inside the glass stand and you can see all parts of the anatomy.
This was a real butchers shop, you could actually buy these products! Of course it wasn't real human meat. All profits were donated to the Limbless Association, which provides information and support to the limb-loss community. The butchers was created by Capcom to promote the release of the latest Zombie game Resident Evil 6 If you would like to see more pictures check out the link: www.neatorama.com.